by Amy Wilkins, Harlequin Digital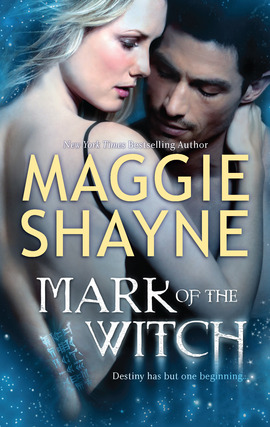 This week is the Romance Writers of America's national conference, which means that this Saturday the winners of the RITA Awards (think Oscars for romance novels) will be announced. Eight fantastic books are nominated for Best Paranormal Romance from last year, including Mark of the Witch by Maggie Shayne, published by Harlequin MIRA:
Angel in Chains by Cynthia Eden
Edge of Oblivion by J.T. Geissinger
Immortally Yours by Angie Fox
Lothaire by Kresley Cole
Mark of the Witch by Maggie Shayne
Moonglow by Kristen Callihan
Rogue Rider by Larissa Ione
Shadow's Claim by Kresley Cole
Which book do you think was the best Paranormal Romance of 2012? One of the nominees — or something else? Tell us in the comments!