by Amy Wilkins, Harlequin Digital
Long weekends in both the US and Canada this week means one thing for bibliophiles: More time to read! Stock up your summer bookshelves with these hot new paranormal releases hitting shelves and sites this month from Harlequin.
After Dark by Gena Showalter and Kait Ballenger (Harlequin HQN)
The dead of night

From New York Times bestselling author Gena Showalter
The Darkest Angel
Winged warrior Lysander has been alive for centuries, and yet he's never known desire—until he meets Bianka. Spawned from the bloodline of his enemy, the beautiful but deadly Harpy is determined to lead the untouched Lysander into temptation. He may try to evade her attempts, but even the most iron-willed demon assassin can resist for only so long….
And from debut author Kait Ballenger

Shadow Hunter
Vampire hunter Damon Brock's newest assignment with the Execution Underground is Rochester, New York, a city crawling with the undead. But he isn't the only hunter in town gunning for vamp blood. Tiffany Solow is fierce and ruthless when it comes to slaying the monsters that destroyed her family—and she works solo. But being alone is no longer an option when she meets the mysterious hunter who wants more than just her turf. Forced to unite against the local covens, the line between good and evil blurs when they must decide between their lifelong beliefs…and their newfound desires.
The Morcai Battalion by Diana Palmer (Reissue, Harlequin HQN)

Drama and excitement explode in New York Times bestselling author DIANA PALMER's legendary first book in The Morcai Battalion series, now available in paperback, as a new expanded version.

THE MORCAI BATTALION
In the very dream of peace lurked a monstrous treachery.
The galaxy is on the brink of disaster, a long-awaited truce torn apart by an unprovoked attack. The colony whose residents represented more than a hundred planets has been destroyed, and the new vision for unity in the universe is at risk. Faced with a war that would mean destruction and chaos, one man has stepped forward to lead those fighting for their lives. Undeterred by insurmountable odds, his courage inspires a team—the Morcai Battalion—to battle for the cause of peace…and love.
Keeper of the Dawn by Heather Graham (Part of the Keepers: L.A. series, Harlequin Nocturne)
In their new Keeper roles, these extraordinary women must balance the fate of the world with their desires….
Alessande Salisbrooke has been warned about the legend of the old Hildegard Tomb—how human sacrifices are being carried out by the followers of a shape-shifting magician. As a Keeper, Alessande understands the risks of investigating, but she can't shake the nagging feeling that the killings are tied to a friend's recent murder, and she can't turn her back.
With the help of Mark Valiente, a dangerously sexy vampire cop, Alessande narrowly escapes becoming a sacrifice herself. But as the bodies continue piling up, completely drained of blood, one truth becomes all too clear: life is an illusion, and no one—not even those you care about the most—is who they seem.
Beautiful Danger by Michele Hauf (Harlequin Nocturne)
Could Her Sworn Enemy Lead Her Out of Darkness?
As a member of an ancient order of hunters, Lark has found that eliminating dangerous vampires is about more than duty. It's personal—a kill for every day her husband was held captive before his death. Staking her prey isn't a challenge until she confronts Domingos LaRoque. Mad with vengeance and the blood of a powerful phoenix, Domingos tests her skills…and seduces her soul.
Once a talented musician, Domingos can't escape the constant music in his head…or his need to destroy the werewolf pack that tortured him. Though trusting the hunter ordered to kill him could be his gravest mistake, the dark desires between them can't be refused. Yet as he and Lark become allies to defeat a mutual threat, loving the enemy may be the ultimate sacrifice.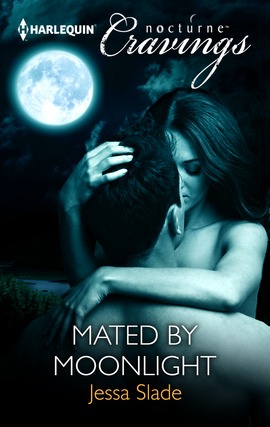 Mated by Moonlight by Jessa Slade (Harlequin Nocturne Cravings)
As the latest in a long line of female Alphas, Merrilee Delemont lives by the code be strong always. While she will never forsake her duty to her pack, she sometimes longs for a mate to share her life with. At least she's found someone to share her bed: Beck Villanova, leader of the neighboring wolf pack.
Their red-hot attraction and struggle for dominance leads to wild sex, but any chance of a real relationship goes up in smoke. Until phae invaders threaten the peace of their remote valley, forcing Merrille and Beck to finally decide which is more important: vying for power, or a passionate partnership that could change their lives forever.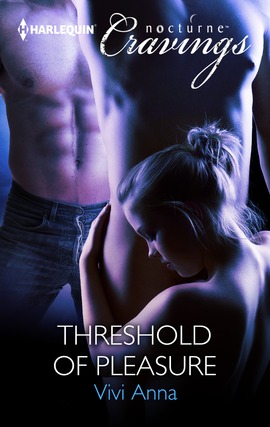 Beautiful Danger by Vivi Anna (Harlequin Nocturne Cravings)
Since her short career came to a dramatic end, former cop Eden Swain has been haunted by guilt and disturbing dreams. When she gets a call from a woman she knows is dead, it nearly sends her over the edge.
Eden's search for answers leads her to a portal–and she steps through to the world between the worlds. A decadent world where anything and everything is possible. There, she is torn between her desire for two men–one a darkly sexy vampire who promises to take away her pain forever. The other, a gorgeous wolf shifter determined to save her soul…
Ink by Amanda Sun (Part of the Paper Gods series, Harlequin TEEN)
Ink is in their blood.
On the heels of a family tragedy, Katie Greene must move halfway across the world. Stuck with her aunt in Shizuoka, Japan, Katie feels lost. Alone. She doesn't know the language, she can barely hold a pair of chopsticks and she can't seem to get the hang of taking her shoes off whenever she enters a building.
When Katie meets aloof but gorgeous Tomohiro, the star of the school's kendo team, she is intrigued by him…and a little scared. His tough attitude seems meant to keep her at a distance, and when they're near each other, strange things happen. Pens explode. Ink drips from nowhere. And unless Katie is seeing things, drawings come to life.
Somehow Tomo is connected to the kami, powerful ancient beings who once ruled Japan—and as feelings develop between Katie and Tomo, things begin to spiral out of control. The wrong people are starting to ask questions, and if they discover the truth, no one will be safe.