by Vivi Anna, author of Threshold of Pleasure (Harlequin Nocturne Cravings, July 2013)
I love damaged characters.  I love to torture them, and push them until they are about to break. Most times in romance novels in particular, it's the hero that is the damaged one, and the heroine heals his wounds. I didn't want to write that. I wanted to do something different.  In my story Threshold of Pleasure, it's my heroine Eden Swain who is damaged.  A former cop, she's been haunted by guilt and disturbing dreams. When she gets a call from a woman she knows is dead, who she watched die, it nearly sends her over the edge.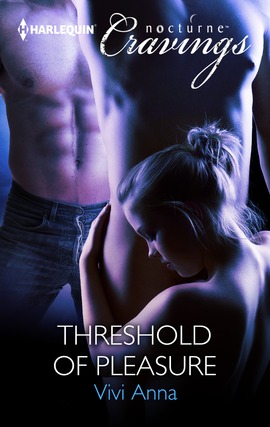 Never one to sit on her butt, Eden goes out searching for this woman and she ends up in a place she never thought possible.  Trapped with two men who both want something from her.  But only one of them can heal her wounds.
I had a wonderful time writing Eden and the two delicious men who entice her. Mikhail is a golden god with secrets of his own, and Bael is a dark prince of seduction who always gets what he wants.  It was delicious fun watching these three play with each other in all kinds of ways.
Here are some of my favorite tortured characters:
Zsadist – The Black Dagger Brotherhood – by JR Ward
Sebastian Wroth – No Rest for the Wicked – Kresley Cole
Mr. Darcy – Pride and Prejudice – Jane Austen
Tyrion Lannister – A Song of Fire and Ice – George RR Martin
Who are your favorite tortured heroes or heroines?