by Amy Wilkins, Harlequin Digital
Looking for a paranormal read for summer? Pull out your TBR lists to add these great new releases, from a spooky mystery from bestselling author Heather Graham, to an exclusive YA novella, to new Harlequin Nocturnes that will get your pulse racing. And remember to check back all summer for more great new releases from Harlequin!
The Night is Watching by Heather Graham (Part of the Krewe of Hunters series, Harlequin MIRA)
The dead of night
The Old West town of Lily, Arizona, is home to the Gilded Lily, a former theater…and bawdy house. These days, it offers theatrical productions geared to tourists, but the recent discovery of a skull, a real skull, among the props and costumes shakes everyone up.
So, who do you call? The Krewe of Hunters, a special FBI unit of paranormal investigators. In this case, it's agent Jane Everett. Jane's also a talented artist who creates images of the dead as they once were. But the Krewe always works with local law enforcement, and here that means Sloan Trent, former Houston cop and now sheriff. His great-great-grandmother was an actress at the Gilded Lily…and she's not resting in peace.
Then more remains appear in the nearby desert. As they search for answers, using all the skills at their disposal, Jane and Sloan find themselves falling into danger—and into love.
Darkest Desire of the Vampire by Rhyannon Byrd and Lauren Hawkeye (Harlequin Nocturne)
Summer just got hotter…

Wicked in Moonlight by Rhyannon Byrd
When Lainey Maxwell is attacked by werewolves while on vacation, vampire Nick Santos—a hard-edged, mysterious stranger—saves her, and gets bitten in the process. Holed up in a private bunker, Lainey and Nick embrace their most erotic dreams. But the full moon is drawing near—and their time is rapidly running out….
Vampire Island by Lauren Hawkeye
When Isla Miller arrives at a Tahitian resort, she senses that something is off. Everyone is too beautiful, especially Sloane Goldhawk.
As a vampire familiar with the island's darker side, Sloane doesn't think Isla's the type to visit Ile de Nuit, known for its hot nights and hedonists. But Isla seems determined to prove otherwise….
Phantom Wolf by Bonnie Vanak (Harlequin Nocturne)

Some fires still burn when star-crossed lovers reunite…
When a dangerous mission leads him deep into the jungles of Honduras, Navy SEAL Sam Shaymore is confronted with his fiery past in the form of Kelly Denning. Once their romance had been forbidden because of class differences. Then a tragedy drove them apart. But the minute he looks into her eyes, Sam knows he's never forgotten the sultry kisses and luscious curves of the beautiful Enchanter Mage. Nor can he turn his back on helping her.
Sam's unit has been charged with arresting Kelly. But if he can believe her, Kelly needs his help now to save some kidnapped Mage children and to stop a conspiracy with far-reaching implications. Threatened with being kicked off his SEAL unit if he does not follow his orders, Sam must risk everything…even his heart!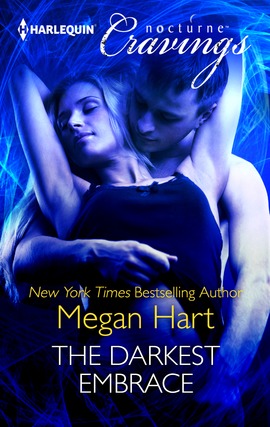 The Darkest Embrace by Megan Hart (Harlequin Nocturne Cravings)
After months of increasingly sensual flirting, it's time for Max and Jessie to take their relationship to the next level. A remote cabin in the wilderness seems like the perfect place to finally give in to the volcanic desire that's been building between them.
Their first night together is every bit as amazing as Jessie anticipated. But the weekend quickly takes an eerie turn as strange things start happening and a mysterious dark figure begins stalking them in the woods. Something far more powerful and terrifying than they've ever known….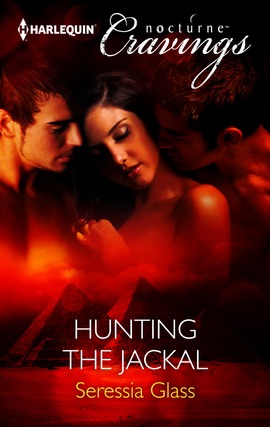 Hunting the Jackal by Seressia Glass (Harlequin Nocturne Cravings)
A newcomer to the clan, jackal shifter Amarie has tried to deflect the interest of male jackals, hiding a secret that could destroy her prospects as a mate. But she can't deny that warriors Kurik and Rashon, who have forged their own relationship, fuel her sensual fantasies.
Despite his strong bond with Kurik, Rashon's heart has made room for Amarie–and he wants to make to room for her in their bed, too. At first Kurik fears losing his lover, but the temptation of sharing her as their mate is too tempting to resist. And if any female can handle two virile jackal guards, it's Amarie…
The Girl with the Iron Touch by Kady Cross (The Steampunk Chronicles book #3, Harlequin TEEN)
In 1897 London, sometihng not quite human is about to awaken
When mechanical genius Emily is kidnapped by rogue automatons, Finley Jayne and her fellow misfits fear the worst. What's left of their archenemy, The Machinist, hungers to be resurrected, and Emily must transplant his consciousness into one of his automatons—or forfeit her friends' lives.
With Griffin being mysteriously tormented by the Aether, the young duke's sanity is close to the breaking point. Seeking help, Finley turns to Jack Dandy, but trusting the master criminal is as dangerous as controlling her dark side. When Jack kisses her, Finley must finally confront her true feelings for him…and for Griffin.
Meanwhile, Sam is searching everywhere for Emily, from Whitechapel's desolate alleyways to Mayfair's elegant mansions. He would walk into hell for her, but the choice she must make will test them more than they could imagine.
To save those she cares about, Emily must confront The Machinist's ultimate creation—an automaton more human than machine. And if she's to have any chance of triumph, she must summon a strength even she doesn't know she has….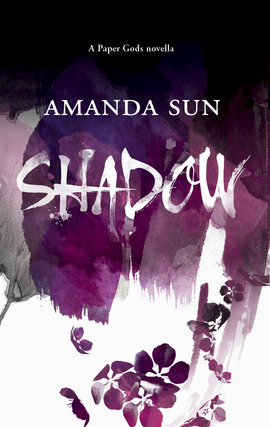 Shadow by Amanda Sun (The Paper Gods series prequel novella ebook, Harlequin TEEN)
Meet two teens whose worlds are about to change forever in this paranormal Young Adult novella, a prequel to Ink by debut author Amanda Sun…
Katie Greene's worst nightmare comes true when her mother dies, and she's devastated to learn that she will have to leave the only home she's ever known. Desperate to find where she belongs, she must decide if she has what it takes to start a new life across the ocean.
For Yuu Tomohiro, every day is a nightmare. He struggles to control his strange ability, and keeps everyone at a distance so they won't get hurt–even his girlfriend, Myu. At night, a shadow haunts his dreams, and a mysterious woman torments him with omens of death and destruction. But these haunting premonitions are only the beginning…
Don't miss the moment when Katie's and Tomohiro's worlds collide in Ink, book one of The Paper Gods series from Harlequin TEEN.

Reissue:
Shadow by Sophie Littlefield (The Aftertime series book #3, Harlequin Luna)
Of living things there were few, but they carried on.
Cass Dollar is a survivor. She's overcome the meltdown of civilization, humans turned mindless cannibals and the many evils of man.
But from beneath the devastated California landscape emerges a tendril of hope. A mysterious traveler arrives at New Eden with knowledge of a passageway North—a final escape from the increasingly cunning Beaters. Clutching this dream, Cass and many others follow him into the unknown.
Journeying down valleys and over barren hills, Cass remains torn between two men. One—her beloved Smoke—is not so innocent as he once was. The other keeps a primal hold on her that feels like Fate itself. And beneath it all, Cass must confront the worst of what's inside her—dark memories from when she was a Beater herself. But she, and all of the other survivors, will fight to the death for the promise of a new horizon….