by Amy Wilkins, Harlequin Digital
The new year is right around the corner (thankfully, the world didn't end last week!) and Harlequin has a new batch of paranormal and fantasy romances to start your 2013 off right: with books! Take a peek at these new titles on sale now at your favorite book store or ebook site…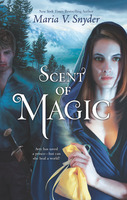 Scent of Magic by Maria V. Snyder (Part of The Healers series, Harlequin MIRA)
As the last Healer in the Fifteen Realms, Avry of Kazan is in a unique position: in the minds of friends and foes alike, she no longer exists. Despite her need to prevent the megalomaniacal King Tohon from winning control of the Realms, Avry is also determined to find her sister and repair their estrangement. And she must do it alone, as Kerrick, her partner and sole confidant, returns to Alga to summon his country into battle.
Though she should be in hiding, Avry will do whatever she can to support Tohon's opponents. Including infiltrating a holy army, evading magic sniffers, teaching forest skills to soldiers and figuring out how to stop Tohon's most horrible creations yet: an army of the walking dead–human and animal alike and nearly impossible to defeat.
War is coming and Avry is alone. Unless she figures out how to do the impossible…again.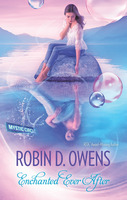 Enchanted Ever After by Robin D. Owens (Part of the Mystic Circle series, Harlequin LUNA)
Kiri Palger knew the difference between reality–new house, hard work and not too many friends–and fantasy–the fun she had playing online games. So when the chance to work for the best gaming company in the world came up, giving her a chance to merge business with pleasure, how could she not apply?
Suddenly she has more friends, interesting neighbors and an intriguing love interest. But when the game begins to awaken something inside her, Kiri is shocked by the talents she never knew she had…and an evil she'd never imagined.
Her nice, safe life is imploding around her–and if she takes up the mantle of her powers, it will never be the same again….
Keeper of the Night by Heather Graham (Part of The Keepers: L.A. series, Harlequin Nocturne)
New Keeper Rhiannon Gryffald has her peacekeeping duties cut out for her—because in Hollywood, it's hard to tell the actors from the werewolves, bloodsuckers and shape-shifters. Then Rhiannon hears about a string of murders that bear all the hallmarks of a vampire serial killer, and she must confront her greatest challenge yet. Together with Elven detective Brodie McKay, they head to Laurel Canyon, epicenter of the danger, where they uncover a plot that may forever alter the face of human-paranormal relations.
Dark Wolf Rising by Rhyannon Byrd (Part of the Bloodrunners series, Harlequin Nocturne)
Eric Drake, a powerful Dark Wolf, has never trusted himself around human females–preferring to mate only within his pack. That is, until he encounters Chelsea Smart snooping around Silvercrest pack land in search of her missing sister.
Secretly, Chelsea thinks Eric is the sexiest man she's ever seen, though she is wary of his potent Alpha energy. Then it's discovered that Chelsea's sister is being held by a pack of vicious Lycans, and Eric heroically leaps into action. Now, Chelsea will risk everything–her body and soul–to surrender to the passion that will mark her as Eric's woman for all eternity…if they survive.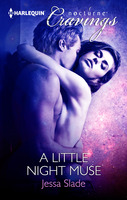 A Little Night Muse by Jessa Slade (Harlequin Nocturne Cravings)
Convicted of treason, Adelyn has been banished to the sunlit realm of humans–a fate worse than death for a musetta who exists only to inspire other phae. To reverse her exile, she must find a pair of lovers who have fled the court and return them to face the Queen's wrath. But once in the mortal realm, she meets a man who unveils her hidden desires…
When Josh Reimer discovers an ethereal beauty at a cabin near his ranch, he decides the neighborly thing to do is take her in. Adelyn inspires a passion unlike anything he's ever known and he vows not to lose the magic they've found together–even if that means she must choose between her home and their love.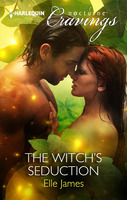 The Witch's Seduction by Elle James (Harlequin Nocturne Cravings)
Deme Chattox is eager to return home and start her new job on the Chicago PD's paranormal task force. As a witch, she's got special insight into the city's supernatural underworld. And as an added bonus, her partner is also her lover, Cal Black.
Deme can't wait to pick up where their off-the-charts chemistry left off, but she senses a change in Cal. Though the sex is hotter than ever, she doesn't need mystical powers to know there's something he's not telling her. Something that threatens their budding relationship, and their latest case…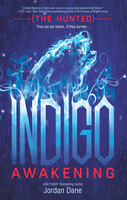 Indigo Awakening by Jordan Dane (Part of The Hunted series, Harlequin TEEN)
Because of what you are, the Believers will hunt you down.
Voices told Lucas Darby to run. Voices no one else can hear. He's warned his sister not to look for him, but Rayne refuses to let her troubled brother vanish. On her desperate search, she meets Gabriel Stewart, a runaway with mysterious powers and far too many secrets. Rayne can't explain her crazy need to trust the strange yet compelling boy–even though he scares her.
They discover Lucas is running from the Believers, a fanatical church secretly hunting psychic kids–gifted "Indigo" teens feared to be the next evolution of mankind. Now Rayne's only hope is Gabe, who is haunted by an awakening power–a force darker than either of them imagine–that could doom them all.