by Elle James, author of Demon's Embrace (Harlequin Nocturne Cravings, December 2012)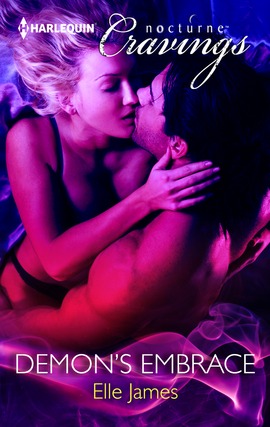 There's something about a Bad Ass woman that makes me want to pump my fist and say "YES!"  Katya Danske is back on the beat in New York City in my latest Nocturne Cravings Demon's Embrace. And she's got her sexy on. She didn't ask to be a petite blond bombshell with big boobs, nor did she ask for Blaise Michaels as her partner, but she's got both situations to contend with and big bad demon after her for the amulet that fell into her hands.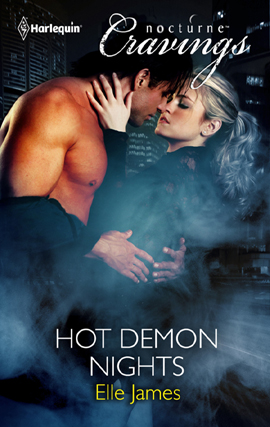 I love this series because I love Kat and Blaise. She's a female cop always trying to prove herself, he's a demon to die for who tweaks her every sexual fantasy. And he just may be the only paranorm who can help her harness her own burgeoning powers and discover her own inner demon.
When Hot Demon Nights came out, I loved that it's all about Katya learning the ropes in the Big Apple and it's all in first person. I didn't know how cool that was until I listened to it on audio and fell in love all over again with her and Blaise.
Gotta love a bad ass woman and her demon.
Comment for a chance to win: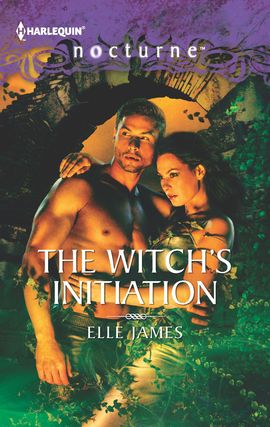 Do you like spunky, kick-ass females who can hold their own? Or do you prefer the old "save me, I'm weak" women? Either way, you'll have your chance to win. I'm giving away a print copy of my November Nocturne The Witch's Initiation. So hit me with your best shot. I can take it.
(Update: giveaway is now closed. Please check the comments for the winner announcement)
About the Author:
Elle James spent twenty years livin' and lovin' in South Texas, ranching horses, cattle, goats, ostriches and emus. A former IT professional, Elle is proud to be writing full-time, penning intrigues and paranormal adventures that keep her readers on the edge of their seats. Now living in northwest Arkansas, she isn't wrangling cattle, she's wrangling her muses, a malti-poo and yorkie. When she's not at her computer, she's traveling, out snow-skiing, boating, or riding her ATV, dreaming up new stories.
You can reach Elle James at www.ellejames.com or email her at ellejames @ earthlink . net