by Maggie Shayne, author of Daughter of the Spellcaster (part of The Portal series, Harlequin MIRA, December 2012)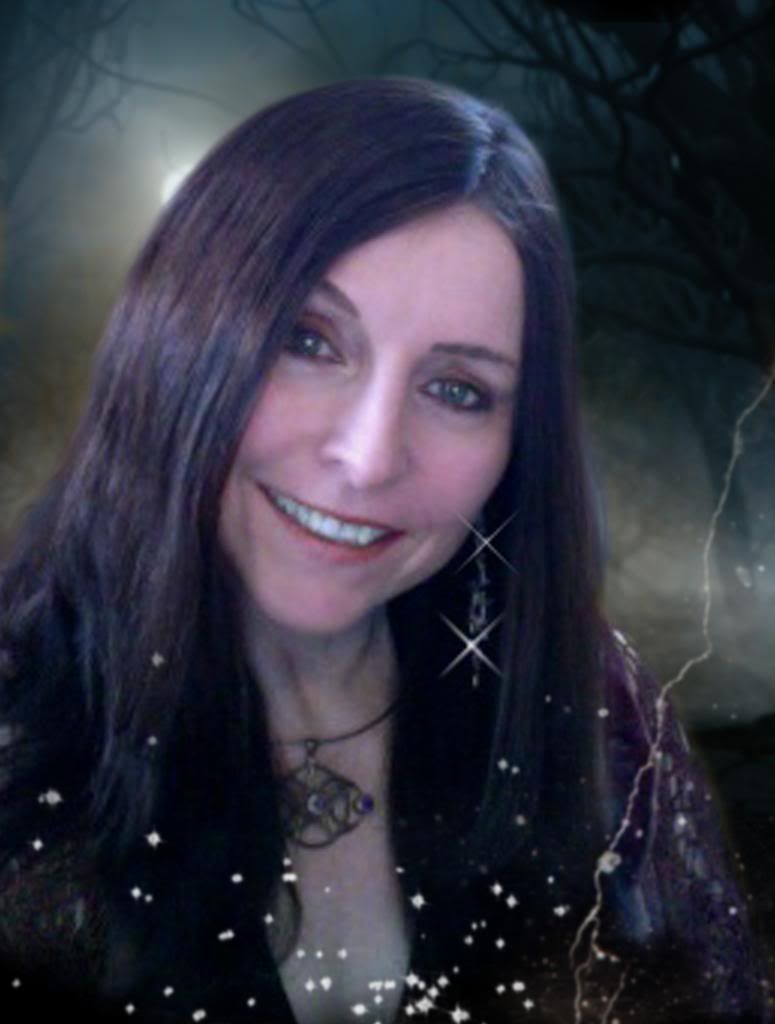 Reason #10: Super Nice Prizes
I just love presents, don't you? And I love giving them even more than receiving them. That's why I sponsor one contest after another on my Facebook Page and website.
In the newest one, The 12 Days of Romance, the top prize is a Kindle Fire HD, but there are other prizes along the way including free books for every single entrant.
Reason #9: Real Conversations
I don't just post book news on FB, or on my blogs. The people who hang with me there become friends, and we share real conversations about real things. Many write me privately, asking for advice and input when things get rough. I've helped one reader find some semblance of peace after the death of her daughter, and another to save her marriage. We become close and important to each other. One of the recent "real" posts I shared on FB was the news that my son in law Ben just returned from Afghanistan after 9 months. I got to share the joy with his wife (my daughter) and their three little boys when he walked through the door. It was an amazing moment.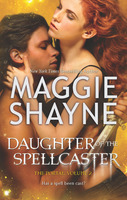 Reason #8: Free Ebooks
Every time I release an indie pubbed ebook, it is free to every single one of my followers for the first week. I post the coupon code in a members only section of my FB page.
Reason #7: A Newsletter with Substance
Maggie's Magick is a newsletter with meat to it. I only send it when three criteria are met: 1. I have something important to tell you about. 2. I'm offering some kind of prize or discount. 3. I have something uplifting or helpful to share. The newsletter isn't monthly or on any sort of schedule. It only goes out when those three requirements are met.
(You can subscribe on the brand spanking new www.maggieshayne.com and unsubscribing is fast, easy and always honored. We do not share our newsletter list.)
Reason #6: Free Trading Cards
The Portal Series has its own set of collectible trading cards. So far we have a set of 3 for Book 1, Mark of the Witch and a set of 3 more for Book 2, Daughter of the Spellcaster. We're planning another set of three for Book 3, Blood of the Sorceress. They're gorgeous, nice, and free for a self-addressed stamped envelope. (See www.theportalbooks.com for details.)
Reason #5: Blogs That Enlighten
I'm a student of life, a former advice columnist, licensed clergy, and a spiritual seeker who is constantly learning. There's nothing I love more than sharing my "aha moments" with my readers, and I do that in my weekly blog posts at my group blog, The Storybroads (www.storybroads.com) and at my solo blog, Shayne's Shenanigans (www.shaynesshenanigans.com)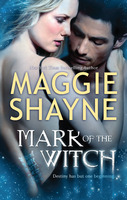 Reason #4: Super Cool Video Trailers
Making book trailer videos has become a passion of mine, and I think I'm pretty good at them. Each one I do gets better, and the trailer for Mark of the Witch surpassed all others because it included an original song by the songwriting team of lyricist David O. Norris and singer-songwriter Dan Hall. The song, Witches on the Wind, is fantastic and can be bought for 99¢. Even better, the talented duo are recording another original song for the trailer for book 3, Blood of the Sorceress, which will also be available on MP3. Look for that by early January. Meanwhile the trailers for the first two books are at my site, along with several other of my video creations, including a tribute to my vamp series, Wings in the Night (in which I actually-gulp-sing) and a silly new holiday Jib-Jab video featuring me, my partner and our dogs every week this holiday season. Sometimes more than once a week because I am a Jib-Jab geek.
Reason #3: Top Notch Websites
I recently worked with Kim Killion and Shawntelle Madison at Hot Damn Designs (The Killion Group) to create a stunning website for my Portal Series, www.theportalbooks.com  The site includes and online book of shadows with spells and tidbits about witchcraft for the curious, and the site's design is nothing less than a work of art. I loved it so much that hired the same team to re-create my home site, www.maggieshayne.com which just launched this week. Check it out!
Reason #2: A Plethora of Reading Material
You will never run out of Maggie Shayne stories to read, particularly if you own an e-reader. With well over 50 novels and more than 20 novellas in my backlist, and most of them now available electronically, there are enough stories to keep you entertained for months. And while you're catching up, I'll be writing more.
And the #1 Reason to be a Maggie Shayne Fan: An endless supply of pictures, videos, and real life tales (tails?) about my dogs, Dozer and Daisy, the giant English mastiffs and little Niblet, my slightly tubby bulldog. They appear in my books from time to time as well. Now come on, who doesn't love dog stories?
Okay, have I won you over yet? I hope so.  Please check out my gorgeous new websites and hop over to www.Facebook.com/MaggieShayneAuthor  Then click LIKE and hover over that button until the dropdown menu appears so you can also click "Show in Newsfeed." Remember under the new Facebook protocols, you only continue to see posts if you comment or like them often, so jump into our discussions. We have a community, not a commercial.
I hope your holiday season if filled with joy, love, laughter and peace.
* * *
Giveaway: We also have a copy of Maggie's new book Daughter of the Spellcaster available to be won! To enter, just leave a comment by 11:59pm EST on December 9 for your chance to win. One winner will be selected by random number draw from all eligible comments and announced on December 10. Open to residents of the United States and Canada only. For full official rules, click here.
Good luck!
UPDATE: giveaway is now closed. Please check the comments to see who won!