by Amy Wilkins, Harlequin Digital
Time to get out your wishlist and prepare to make some additions — Harlequin has a great selection of paranormal romances on sale just in time for the holidays! We hope you find some of these amazing books under your tree this year — or if some just happen to make their way into your cart while buying presents for others, we won't tell 😉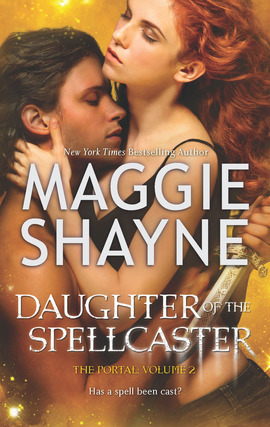 Daughter of the Spellcaster by Maggie Shayne (Part of The Portal series, Harlequin MIRA)
Anything for their child
Lena Dunkirk is a practicing witch, Ryan McNally a wealthy playboy. Logic says mismatch, yet from the first they share a passion that defies reason, as if they know each other from another place, another time. Then Lena gets pregnant and runs for the safety of home.
Months later, when Ryan appears at her door looking to help raise their child, Lena doesn't know whom to trust–particularly now that &guru to the stars& Bahru has taken an interest in her baby, offering gifts forged of magic.
Soon she and Ryan are sharing eerie dreams of ancient lands, while a vengeful demon plots to take possession of their child. As the moment of birth approaches, the demon's power rises, forcing the hand of love to wield the blade that will decide the fate of a child's soul–and the future of the world.
Holiday with a Vampire 4 by Susan Krinard, Theresa Meyers and Linda Thomas-Sundstrom (Harlequin Nocturne)
Don't be afraid to snuggle up with these sexy, immortal heroes. They will weave their way into your fantasies and spice up your cold winter nights.

Halfway to Dawn by Susan Krinard
Amid a supernatural war between the races, can Fiona, captain of the human special forces, and Kane, a compelling fugitive from the vampire army, risk working together to attain peace on earth?
The Gift by Theresa Meyers
All Cullen McCormack wants for Christmas is the missing locket that holds the key to his immortality. But will Angelica, the woman who now flaunts it about her exquisite neck, also claim his vampire heart?
Bright Star by Linda Thomas-Sundstrom
Immortal Dylan McCay has vowed to protect the secret origins of his species at all costs—until he meets Savannah, a passionate astronomer on the brink of discovering the elusive Christmas Star….
Sentinels: Kodiak Chained by Doranna Durgin (Part of the Sentinels series, Harlequin Nocturne)
A mighty Kodiak shifter, Ruger is more than a Sentinel warrior. As a Healer, he willingly risks everything defending the sick and helpless. But after an ambush nearly kills him, he can do only so much—until a sensual lady black bear shifter arrives to provide him backup….
In human form, she is called Mariska. Feisty and self-assured, she has finagled her present assignment helping Ruger chase down a rising new threat. The moment Mariska scents the heroic, battle-scarred grizzly she knows he will be her only weakness…and greatest desire.
Mariska will do anything to aid Ruger—even if confronting the enemy puts everything she holds dear in jeopardy.
Demon's Embrace by Elle James (Harlequin Nocturne Cravings)
As part of the NYPD's special taskforce, Agent Katya Danske cleans up the mess when creatures of the night run amok. But lately she's been distracted by one paranorm in particular: her wickedly sexy partner, Blaise Michaels. For the sake of her professional reputation, Katya should end the affair with the demon co-worker–if only her body didn't crave his touch so deeply….
Then a mysterious amulet falls into her hands, and Katya becomes the target of a vengeful demon who will stop at nothing to get it back. When she begins to exhibit unexplained powers, Katya needs Blaise more than ever to help her control the energy–and to face up to a truth she never could have imagined.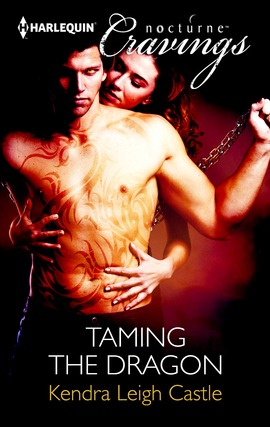 Taming the Dragon by Kendra Leigh Castle (Harlequin Nocturne Cravings)
Tess McGarry is only supposed to deliver a silver dragon pendant to its rightful owner and she'll be paid handsomely. But this simple job gets complicated when she comes face to face with the hottest–and most difficult–man she's ever laid eyes on. A man who says he wants to claim her as his mate.
Kaden St. George was once a fierce warrior, a leader among his kind. But pursued by hunters intent on exterminating dragons and stealing his treasure, Kaden has gone into hiding–until he is awakened by a beautiful woman who has something that belongs to him…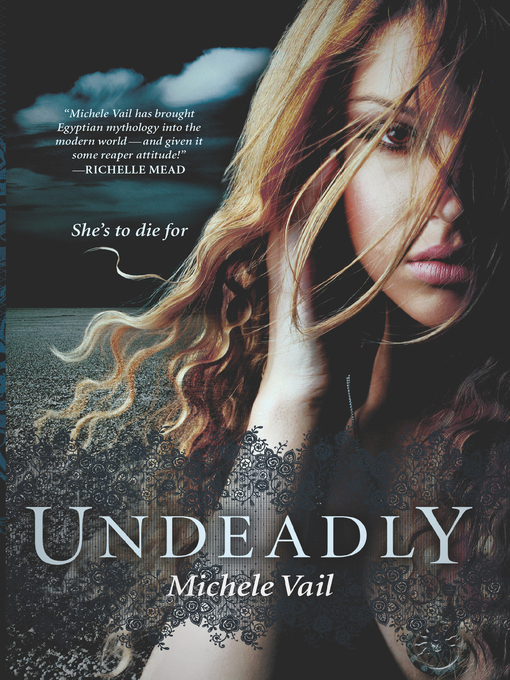 Undeadly by Michele Vail (Part of the Reaper Diaries series, Harlequin TEEN)
The day I turned 16, my boyfriend-to-be died. I brought him back to life. Then things got a little weird…
Molly Bartolucci wants to blend in, date hottie Rick and keep her zombie-raising abilities on the down-low. Then the god Anubis chooses her to become a reaper–and she accidentally undoes the work of another reaper, Rath. Within days, she's shipped off to the Nekyia Academy, an elite boarding school that trains the best necromancers in the world. And her personal reaping tutor? Rath.
Life at Nekyia has its pluses. Molly has her own personal ghoul, for one. Rick follows her there out of the blue, for another…except, there's something a little off about him. When students at the academy start to die and Rath disappears, Molly starts to wonder if anything is as it seems. Only one thing is certain–Molly's got an undeadly knack for finding trouble….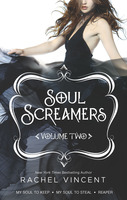 Soul Screamers Volume 2 by Rachel Vincent (Part of the Soul Screamers series, Harlequin TEEN)
And the scream keeps coming…
Don't miss Volume Two of New York Times bestselling author Rachel Vincent's unique and fascinating Soul Screamers series.
MY SOUL TO KEEP
Aside from the whole "I scream when someone is about to die" thing, Kaylee Cavanaugh's life has gotten better. She's getting to know her dad, doing okay in school and has a hot new boyfriend who understands her in every way. Until the hellion Avari starts tempting everyone with an exotic new drug–demon's breath….
MY SOUL TO STEAL
Now on shaky ground with Nash Hudson, Kaylee is taking their relationship easy. But then Sabine–Nash's ex–storms into their lives. She's determined to get Nash back and there's nothing she won't do to remind him of what they had. And since Sabine has special abilities of her own, Kaylee is headed into a battle she's not sure she can win….
REAPER
Though Tod Hudson died two years ago, thanks to his job as a Reaper he's never had to move on or let go of his family–no matter how much Nash would like him to! But few people know about how he came to accept the job of claiming souls….