by Amy Wilkins, Harlequin Digital
Romantic Times Magazine has announced their 2012 Reviewers' Choice Award nominees! Harlequin is thrilled that a number of our paranormal romance and fantasy authors have been nominated across a variety of categories.
Congratulations to: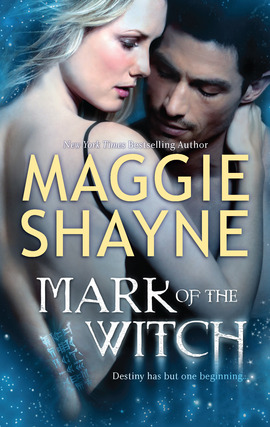 Paranormal Romance
Mark of the Witch
Maggie Shayne, MIRA, (October 2012)
Fantasy Novel
Cast in Peril
Michelle Sagara, LUNA, (October 2012)
Young Adult Protagonist
Sacrifice
Cayla Kluver, HARLEQUIN TEEN, (November 2012)
Harlequin Nocturne
Wolf Whisperer
Karen Whiddon (January 2012)
A Warrior's Desire

Pamela Palmer (February 2012)
The Half-Breed Vampire
Theresa Meyers (March 2012)
The Witch Thief
Lori Devoti (May 2012)
Career Achievement Award

Maggie Shayne (Paranormal)
Michelle Sagara (SciFi/Fantasy)
* * *
See the full list of RT Award categories and nominated books here.
Have you read any of these nominated books, or other RT Award finalists? Which titles/authors will you be rooting for when the winners are announced?