by Amy Wilkins, Harlequin Digital
Halloween is less than a week away, but most of Harlequin's paranormal romance and fantasy novels for November 2012 are already available this week! Look for these great titles at your favorite book and ebook retailers, including new stories by bestselling author Gena Showalter, P.C. Cast, Julie Kagawa and many more…
After Moonrise by P.C. Cast and Gena Showalter (Harlequin HQN)
Possessed
#1 New York Times Bestselling Author P.C. Cast
Being a psychic detective who can channel only negative emotions makes Kent Raef good at catching murderers, but bad at maintaining relationships. Then Lauren Wilcox arrives with a most intriguing case: her twin sister has been murdered and is communing with Lauren's spirit—and sharing her body. Raef's the only one who can track the killer and free the spirit. But soon he begins to wonder just which twin he wants to save…and why.
Haunted
New York Times Bestselling Author Gena Showalter
Artist Aurora Harper is convinced she's witnessed a crime—a murder so brutal she's repressed the memories, only to paint the scene by the light of the moon. Now she needs her new neighbor, Detective Levi Reid, to help her track down the victim—and the killer. Levi's dealing with his own memory issues, but one thing he knows for sure: Harper is meant to be his, and nothing can take her away from him—not in this life…and not in death.
The Witch's Initiation by Elle James (Harlequin Nocturne)
Chicago's top undercover cop, Cal Black, has faced his share of danger, but he's never tangled with the paranormal…until now. His mission is simple: to investigate the disappearance of a sorority girl from a private college. But there are two complications: the girl's a witch. And her sister is the enchantress who broke his heart.
Deme Chattox isn't looking for a man. Especially a bad boy like Cal, even though every inch of her body remembers the magic of his touch. What she is looking for is her little sister…and Deme is determined to find her without Cal's expertise. The other Chattox sisters—and their mystical powers—are all the help she needs. That is, until they unearth a terrifying secret buried deep underground—and Deme finds herself possessed by a desire that threatens to destroy her.
Kissed by a Vampire by Caridad Pineiro (Harlequin Nocturne)
For two thousand years, vampire elder Stacia has roamed on her own, haunted by the betrayal that turned her into a creature of the night. Her nights looming empty and eternal, Stacia longs for love, but settles for quick bites and sinful pleasures in South Beach. Until she comes face-to-face with the unforgettable DEA agent she once brought back from the brink of death.
Alex Garcia knows that demons exist—the real kind, the kind that are kidnapping women and selling them into slavery. Finding those victims is his focus—not a beautiful seductress whose otherworldly abilities can't possibly be real. But when Stacia summons all her powers to prove what she really is, Alex will summon all his to believe in the vampire's kiss….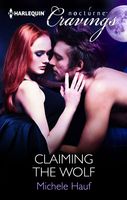 Claiming the Wolf by Michele Hauf (Harlequin Nocturne Cravings)
Werewolf Christian Hart thought he missed the action of battling vampires–until an encounter with vampiress Danni Weber. She bites him during their fight, the worst fate imaginable for a wolf. His pack would banish Hart forever if they find out. Nevertheless, Hart finds himself drawn to Danni, his sworn enemy, a woman he knows is as deadly as she is beautiful.
Then the blood hunger hits. Hart refuses to harm a mortal, even as his desire for blood and sex becomes too overwhelming to fight. His solution: turn to Danni to satisfy his cravings….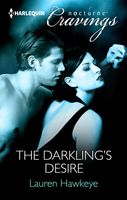 The Darkling's Desire by Lauren Hawkeye (Harlequin Nocturne Cravings)
Amazon warrior Anastasia Duras has spent her entire life training for one thing: to hunt and kill blood-drinking Darklings who refuse to follow the Karpaty Council's rule. Her first mission sends her after a newly turned vampire gone rogue–and into the path of sexy Darkling Jasper Nagorsky.
Jasper is on a mission of his own, one that clashes with Anastasia's–but their passionate confrontations arouse a hunger in him that has nothing to do with the bloodlust. Yet dalliances between Darklings and humans are forbidden by the Council. Jasper broke this rule once before and was barely allowed to live. Is their passion worth risking death a second time?

The Lost Prince by Julie Kagawa (part of the Iron Fey series, Harlequin TEEN)
Don't look at Them. Never let Them know you can see Them.
That is Ethan Chase's unbreakable rule. Until the fey he avoids at all costs—including his reputation—begin to disappear, and Ethan is attacked. Now he must change the rules to protect his family. To save a girl he never thought he'd dare to fall for.
Ethan thought he had protected himself from his older sister's world—the land of Faery. His previous time in the Iron Realm left him with nothing but fear and disgust for the world Meghan Chase has made her home, a land of myth and talking cats, of magic and seductive enemies. But when destiny comes for Ethan, there is no escape from a danger long, long forgotten.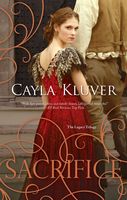 Sacrifice by Cayla Kluver (part of the Legacy Trilogy, Harlequin TEEN)
This is not the time for the fight to end. Now is when the fight will begin. This is the time to regain what has been lost.
Alera
Queen of a fallen kingdom, secretly in love with the enemy.
Shaselle
Daughter of a murdered father, rebel with a cause.
One lives behind the former Hytanican palace walls and walks the razor's edge to keep the fragile peace in her beloved homeland. The other slips through the war-torn streets, seeking retribution for her family's tragedy, following whispers of insurgency.
Both face choices that will separate them from those they cannot help but love. As their stories intertwine, a conspiracy ignites that may end in slavery or death–or lead to freedom anew, if only each can face what must be sacrificed.
Reissues: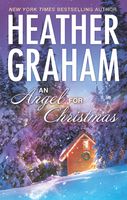 An Angel for Christmas by Heather Graham (Harlequin MIRA)
Christmas has never brought out the best in the MacDougal family. Still, year after year, they gather together in the Blue Ridge Mountains to try to make the season merry and bright. But this year is an especially strained one, with Shayne's impending divorce, Morwenna's slavish devotion to work and Bobby's reluctance to face what life has to offer. They've never felt less like a family.
Then, in the midst of a snowy sibling shouting match, a mysterious stranger appears. He could be a criminal, a madman—or something far more unexpected. Despite their fears and the growing danger in the dark woods around them, the MacDougals take a leap of faith. But when another stranger arrives on the mountainside, they don't know which of them to believe. One of these men can't be trusted. And one is about to bring Christmas into their hearts.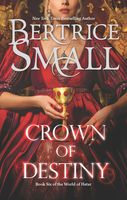 Crown of Destiny by Bertrice Small (part of The World of Hetar series, Harlequin HQN)
A hundred years have passed since the Faerie woman Lara last saved Hetar. Her youth and beauty remain as always. The waning years, however, have taken many of her friends and kin. And those who remember her heroism in times of peril are few.
All the while Lara's son, the charming but nefarious Twilight Lord Kolgrim, waits patiently for his moment. Kolgrim won't repeat his father's mistakes by waging war. His way is more subtle but just as sinister–not even Lara's formidable powers will be able to stop him. Though all seems lost, Lara still clings to the hope that she can fulfill the prophecy to unite the people of Hetar.
As darkness once again falls over her land, Lara finds that, more than ever, she needs the wisdom, love and support of the handsome Shadow Prince, Kaliq. In their greatest trial yet, Lara and Kaliq will finally meet her long-foretold destiny…together.