by Amy Wilkins, Harlequin Digital

Harlequin has been celebrating all things paranormal this month in honor of Halloween! Here's a roundup of the news, sales and other special events happening online:
1) The Harlequin Blog has revealed the cover for Gena Showalter's second Angels of the Dark series book, Beauty Awakened. What do you think?
2) Harlequin.com's Books on a Budget sale is offering 40% off selected paranormal romances and fantasy novels, including titles by fan favorite authors like Gena Showalter, Maggie Shayne, Mercedes Lackey and more! Click here to see the discounted books and start stocking up 🙂
3) In our free online reads, look for a new story by author Karen Whiddon called "Wolf Dreams"! The first five chapters are now live, with a new chapter added every Monday. You can also discuss the story with other readers in the Harlequin Community.
4) Speaking of the Harlequin Community, we've got not one but TWO spotlight discussions this month for fans of fantasy and paranormal novels. Join our series spotlight discussion for Harlequin Nocturne, and fantasy readers can head on over to the Luna spotlight discussion to chat with fellow readers and authors.
5) Need Halloween costume ideas? Check out our Halloween costume board on Pinterest.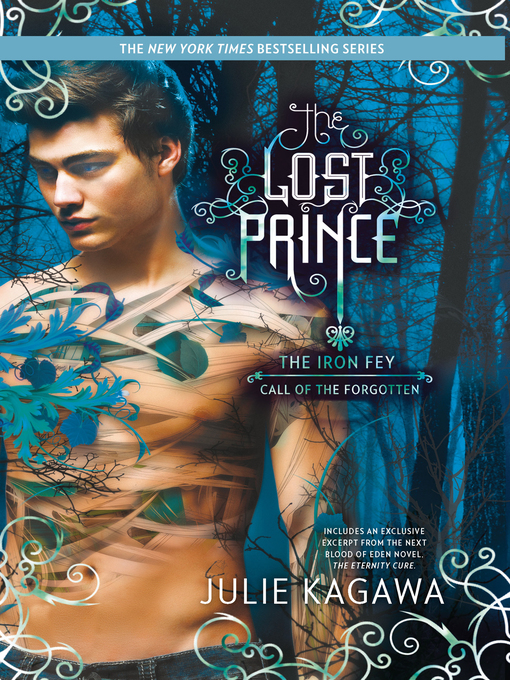 6) And last but not least,  HarlequinTEEN is asking fans to team up on Facebook and Twitter to unlock special goodies for fans of Julie Kagawa's Iron Fey series. They've already unlocked the book trailer for the next book The Lost Prince, and 5,000 shares will unlock free ebook downloads. Click here to start sharing and watch the The Lost Prince book trailer!
7) Bride of the Night by New York Times bestselling author Heather Graham is today's Freebie Friday book at Harlequin.com. If you order two or more print books by 11:59pm EST, you'll get this vampire romance novel absolutely free! Click here for details about the book and offer.
Happy Halloween!