by Maggie Shayne, author of Mark of the Witch (book 1 of The Portal series, Harlequin MIRA, October 2012)
My brand new series, THE PORTAL, is all about witches and magic. Real witches, and real magic, that is.  It's launching now, just as the leaves in my neck of the woods are donning their annual autumn colors and the geese are flying south. The ebook prequel, Legacy of the Witch is free wherever ebooks are sold (for a limited time) and the first full length novel, Mark of the Witch is on sale now in print, and coming October 1st in electronic formats.  Given the subject matter of the series, and the season, it seems a perfect time to write a blog about Halloween. The real one.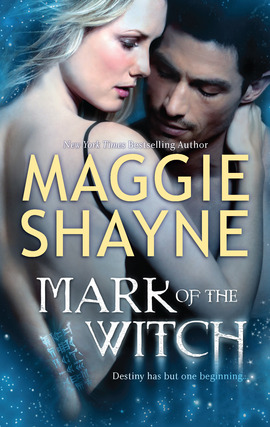 The holiday from which our modern Halloween evolved is spelled SAMHAIN, but the pronunciation is SOW-en.  It's Gaelic for "November Eve," and it is observed on the date that falls exactly halfway between the Autumnal Equinox (which was this past Saturday, August 22nd) and the Winter Solstice. That puts Samhain this year on November 6 at 7:10 pm EST.
In the ancient Celtic lands, Samhain was the final of the three annual harvest festivals, and also the time when animals were slaughtered to feed families over the winter. This probably helped fuel Samhain's association with death to some extent, but the purest understanding is that it's at this time of the year when the Veil Between the Worlds is at its thinnest. It's easier for people to cross from one side to the other, to die or to be born, and it's easier for spirits to cross over too, to pay a visit to the families and friends they left behind.
This belief gave birth to the Samhain custom of the Dumb Supper, a meal where an extra place is set at the table for the dear departed, and the meal is eaten in silence, so that the living in attendance might listen (mentally) for messages from the guest of honor in the empty chair.
Not-so-nice entities, spirits and astral nasties of alls sorts, were also believed to be able to cross from one side of the Veil to the other on this night.  Any crops left in the field beyond the night of Samhain, were not to be harvested at all, because they'd probably been touched by gremlins.
Since spooky spirits were believed to roam the night, certain precautions were taken. If you had to be out and about, you might want to wear a frightening mask, so the spirits would think you were one of them and leave you alone.  Also, it was a grand idea to leave a tasty offering outside your front door, so that if any dark spirits came by, they'd get distracted by the goodies, and then enjoy them so much that they would take pity on you and go haunt somebody else.  As an added precaution, you might want to hollow out a turnip and carve a menacing face into it, then drop a candle inside to light it up. This would surely scare any evil spirits away.
Hence, the evolution of masks, costumes, treats at the front door, and our beloved Jack-O-lanterns.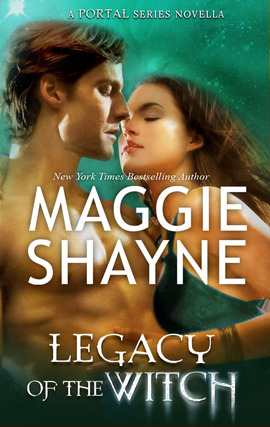 The thinness of the Veil made it easier to perform acts of divination, too, with information flowing just as easily as spirits from one side of the Veil to the other, and from past and future to present. Girls had a Samhain game of peeling an apple in the longest possible unbroken strip.  They eligible young lady would then drop the strip and examine the shape it took when it landed. If it formed a letter, that was the initial of her future husbands.
Apples are still a part of our seasonal games today, we bob for them or dangle them from a string and try to bite them, hands free.
To this day, modern Witches still observe Samhain by speaking to their loved ones who've crossed over, and performing divination to peek into the future or to receive answers to their most burning questions. It is one of the two most important holidays in The Craft of the Wise, the other being Beltane, exactly half a year away, the only other time of year when the Veil is at its thinnest. Being a springtime holiday (our modern May Day) Beltane's energies are seen to be much lighter. We think more of fairies and nature spirits than spooks and goblins, then.  Most people don't associate May Day with Witches.  But Halloween is a different story.
Today, while it's about costumes, parties, candy and fun to our kids, Samhain is a sacred time to many of us.  We observe silent, deeply emotional rites in which we honor and remember our loved ones who've passed on, then we kick it up a notch with bonfires, drumming and dancing in celebration of the final harvest, and the changing seasons. The growing and harvesting is done, and the calendar now brings us to the time of silence, of introspection, of rest for ourselves and our planet (in much of the northern hemisphere) with the approach of winter. We turn our focus within from Samhain to the Winter Solstice. It's time to work on ourselves, and to contemplate what we created during the past year, and what it all means to us. And after the solstice, our focus begins to turn outward again, to look ahead to what we hope to build and grow and become during the coming spring and summer months.  It's a beautiful holiday with deep meaning to a great number of people.
One final Halloween tidbit before I go. Do you know that there has never been a single death or serious injury from tainted Halloween candy? There have been several famous cases where the initial suspect was the candy, but the real culprits turned out to be the child's own family, every single time. All these years we've been x-raying and testing our kids' treats needlessly.
So there are a few bits of Samhain/Halloween lore. Hope you enjoyed it.  You can find a lot more at my hot new site, ThePortalBooks.com I hope you'll enjoy my new Witch series, The Portal, as well. Here's the schedule.
 LEGACY OF THE WITCH–ebook prequel FREE at all ebook outlets until Dec. 1
 MARK OF THE WITCH–on sale now in print, 10/1 in e.
 DAUGHTER OF THE SPELLCASTER–11/20 in print, 12/1 in e.
BLOOD OF THE SORCERESS–1/20 in print, 2/1 in e.
And here's a link to the video trailer for book 1, MARK OF THE WITCH:   https://www.youtube.com/watch?v=J-znVZOQwiI
The song behind the video, Dan Hall's Witches on the Wind, is also available at iTunes or Amazon.com.
* * *
Giveaway Info: We have 3 print copies of Mark of the Witch up for grabs! To enter, leave a comment telling us your favorite thing about Halloween. Three winners will be selected by random number draw from all eligible comments.
Contest will close 11:59 pm EST on Thursday, October 4 and the winners announced on Friday, October 5. Open to residents of the United States and Canada only. For full official rules, click here.
Update: The Giveaway is now closed. Please check the comments to see if you're a winner!