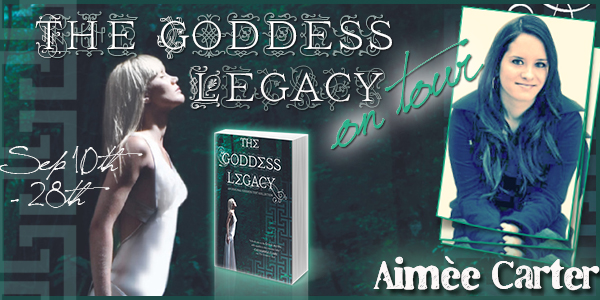 Author Aimée Carter blends Greek mythology and the modern world in her Goddess Test series from Harlequin TEEN. Now a new book of novellas, The Goddess Legacy, tells the backstory of some favorite characters in the series such as Henry/Hades, Ava/Aphrodite and Persephone.
Today we're revealing a sneak peek at a quote from The Goddess Legacy PLUS we're giving away a copy of the book to one lucky winner! Can you guess who this quote could be from?
Giveaway Info: For a chance to win The Goddess Legacy, leave a comment telling us which Greek god is your favorite. Contest is open to residents of the United States and Canada. Entries must be received by 11:59 pm EST on September 20. A winner will be chosen from the comments by random number draw and announced on Sept. 21. For full official rules, click here.
Update: The contest is now closed. Please see the comments for the winner announcement.
Good luck! And to learn more about The Goddess Test series, read excerpts, download wallpapers and more, visit the Harlequin Teen page on Facebook.
* * *
Follow the rest of The Goddess Legacy blog tour for more quotes and giveaways:
* * *
 About The Goddess Legacy:
For millennia we've caught only glimpses of the lives and loves of the gods and goddesses on Olympus. Now Aimée Carter pulls back the curtain on how they became the powerful, petty, loving and dangerous immortals that Kate Winters knows.

Calliope/Hera represented constancy and yet had a husband who never matched her faithfulness….

Ava/Aphrodite was the goddess of love and yet commitment was a totally different deal….

Persephone was urged to marry one man, yet longed for another….

James/Hermes loved to make trouble for others-but never knew true loss before….

Henry/Hades's solitary existence had grown too wearisome to continue. But meeting Kate Winters gave him a new hope….

Five original novellas of love, loss and longing and the will to survive throughout the ages.
About the Author: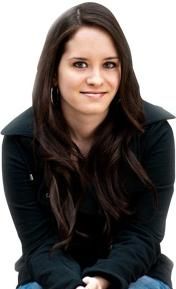 Aimée Carter was born and raised in Michigan, where she currently resides. She started writing at age eleven and later attended the University of Michigan, graduating with a degree in screen arts and cultures. Currently she spends her time continuing with The Goddess Test series and working on new projects. You can tweet her at @aimee_carter or catch updates on her website, http://www.aimeecarter.com/.