by Amy Wilkins, Harlequin Digital
Back to school shopping? Why not pick up some of our new paranormal romance, YA and fantasy books now on sale for yourself! This month's releases include a new novella in Julie Kagawa's NYT bestselling Iron Fey series from Harlequin TEEN and an anthology of all 3 Iron Fey ebook novellas in print for the first time, as well as a novella from Michelle Sagara's Chronicles of Elantra series now available as an individual ebook.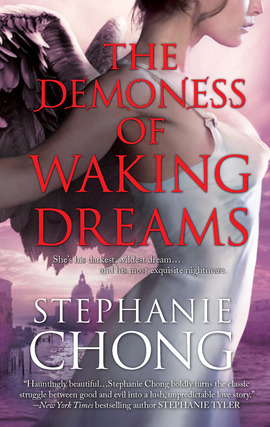 The Demoness of Waking Dreams by Stephanie Chong (Part of the Company of Angels series, Harlequin MIRA)
Ex-cop Brandon Clarkson is an angel with an edge. His tough exterior is the perfect camouflage for his job–hunting down the most dangerous criminals on earth. A self-reliant and demanding lone wolf, Brandon is the perfect angel to track and capture demoness Luciana Rossetti.
Beneath the surface of Luciana's cool, green-eyed beauty lurks the heart of a malevolent killer. In the winding streets of Venice, she lures Brandon into her dark world of pleasure.
They are perfectly matched. Angel and demon. Man and woman. But only one can win the battle of wills, of strength and of desire.
Savage Redemption by Alexis Morgan (Harlequin Nocturne)
Just when he's getting his life back on track, the woman responsible for ruining it arrives—in jeopardy—on his doorstep.
When gunfire erupts just outside the gates of the O'Day estate, chief of security Conlan Shea is first on the scene. With bared fangs, the half vampire, half human gently turns the wounded victim over only to find himself staring into the exquisite turquoise eyes of the woman who ripped his heart out three years ago.
Kat Karr. The name still evokes such turmoil. One night of fierce passion had cost Conlan his life, his job and his heart. Now she's back, injured and desperate for help. Kat's in real danger, and Conlan is her only hope. With the enemy fast approaching, Kat is running out of time. Suddenly for Conlan, revenge doesn't seem so sweet….
Shifter's Destiny by Anna Leonard (Harlequin Nocturne)
Nothing can stop a shape-shifter from fulfilling his legacy…except a beguiling yet forbidden young woman on a quest to save her sister.
There are some boundaries mustangs must never cross—even for true love.
He may be no knight in shining armor, but he's got the hooves to back up his claim.
Libby wasn't looking for anything but escape when she took her little sister and fled the malevolent cult they once called family. When a horse appears to carry them from danger, she sees only a ride—and not the horn set in its forehead.
Josh knows he wants Libby from the moment their eyes meet. Trouble is, his heritage demands that he claim a virgin bride—or else suffer dark consequences. But he can't turn away from a female in need, either. With "The Community" closing in, the unicorn-shifter will have to summon all of his strength to resist Libby's allure and protect the sisters from harm.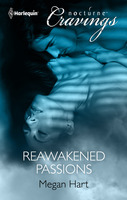 Reawakened Passions by Megan Hart (Harlequin Nocturne Cravings)
The faint scent of lilac in the air, the far-off tinkle of a music box, doors that won't stay shut… Melissa Benjamin likes to think the strange happenings at The Valencia add character to the apartments. And when a tall, reserved and seriously sexy new tenant moves into 1-B, there's even more to like.
Jonathan Adams helps send spirits trapped in this world onto the next, but he finds more than he bargained for in the haunted old building. He doesn't see ghosts, he feels them–and shares their memories of pleasure. Whoever he's sharing his apartment with wants Mel almost as much as Jon does–and will go through Jon to have her….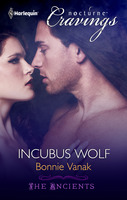 Incubus Wolf by Bonnie Vanak (Harlequin Nocturne Cravings)
Alexandra Kosta once knew beauty and privilege as stepdaughter to the Fae king, until he banished her and scarred her for life. Now working as a bounty hunter, she's tasked with hunting down sexy werewolf Dominic Farrell. But Dominic is also part incubus, possessing the power to seduce any woman into doing his will.
When Alex is injured on the job and Dominic takes her back to his lodge, he agrees to release her–if she will share his bed first. Unlike most men, he doesn't recoil after seeing Alex in her natural state…and she cannot deny their overwhelming attraction.
But in order to save herself she has to turn Dominic over to the enemy. Can she destroy the one man who loves her as she is?

The Iron Legends by Julie Kagawa (Part of the Iron Fey series, Harlequin TEEN)
Enter the world of the internationally bestselling Iron Fey series. Dangerous faeries. Heartbreaking romance. Thrilling action and limitless adventure. The world of the fey has never been so powerful. This collection includes three novellas set in the world of the Iron Fey plus the Guide to the Iron Fey with exclusive information about Julie Kagawa's unforgettable world of Faery.

Winter's Passage
Never make a promise to a faery. They always come to collect. Now Meghan Chase must fulfill her promise to Prince Ash of the Winter Court and embark upon a dangerous journey into the heart of enemy territory—while being pursued by a relentless new foe and guarding her own foolish heart.
Summer's Crossing
What can turn enemies into reluctant allies? A call from the Exile Queen, Leanansidhe, ties legendary prankster Puck to his archenemy, Prince Ash, on a journey that may end in betrayal and will set them both on an irreversible path.
Iron's Prophecy
Before she ever knew what she might become, Iron Queen Meghan Chase was warned by the oracle that her firstborn child would bring nothing but grief. And even as Meghan and Ash celebrate their long-awaited union, the prophecy stirs.…
Three Iron Fey novellas for the first time in print!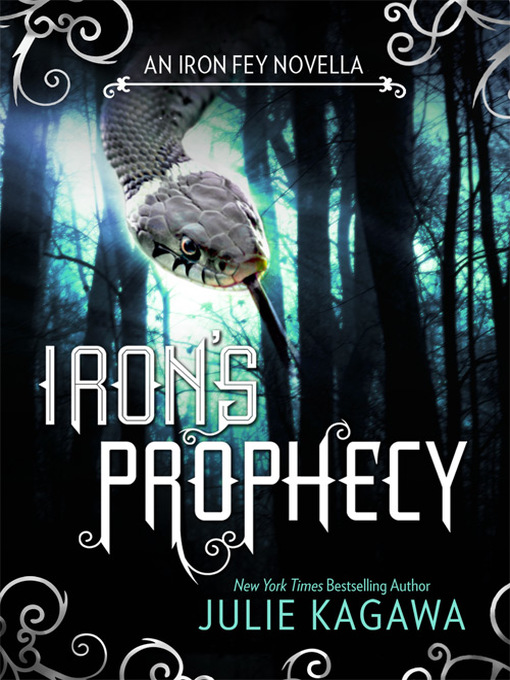 Iron's Prophecy by Julie Kagawa (ebook novella also included in The Iron Legends anthology, Harlequin TEEN)
Meghan Chase is finally getting used to being the Iron Queen, ruler of the Iron Fey. Her life may be strange, but with former Winter prince Ash by her side at last, she wouldn't have it any other way.
But when they travel to the Summer and Winter courts' gathering for Elysium, the oracle from Meghan's past returns with a dire prophecy: "What you carry will either unite the courts, or it will destroy them."
Now Meghan faces a devastating choice that may determine the future of all fey–and her and Ash's unborn child….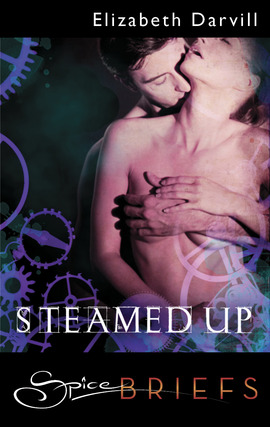 Steamed Up by Elizabeth Darvill (Harlequin Spice Briefs)
In a world of steam runners, demons and soul stealers, seduction is her greatest weapon….
Half-succubus Angel has found her perfect match with Ian, the man with the other half of her soul. He gives her love and the erotic pleasure she needs to survive, though they also enjoy ménages with her frequent paramour, Jezebel.
But when her friend betrays them, Angel may lose everything she holds dear. She'll do anything–and anyone–to save Ian, including join forces with a dangerous former lover….
Reissues:
The Shadow Queen by Bertrice Small (Part of the World of Hetar series, Harlequin HQN)
Mourn me but briefly. Then find your destiny, Lara, my love, my life. Now let me go…
With those words, the spirit of Magnus Hauk, Dominus of Terah, departs his body–leaving the fate of his nation to his wife, the half faerie Lara.
While Lara's son Prince Taj is well loved by the people of Terah, he is too young to rule, so Lara must obey Magnus's dying command and govern in his stead. Yet some in Terah still believe that a female must never wear the crown…and Lara and her children will face old enemies who are not finished with their schemes for revenge. But one hope remains–Lara has a powerful ally in Prince Kaliq of the Shadows, though never was there a more seductive friend or foe….

Cast in Moonlight by Michelle Sagara (Part of the Chronicles of Elantra series, Harlequin LUNA. Previously published in the anthology Harvest Moon and now available as individual ebook.)
Barely a teenager, Kaylin Neya is a thief, a fugitive and an attempted assassin. She also has a smart mouth, sharp wits and mysterious markings on her skin. All of which make her perfect bait for a child prostitution sting in the city of Elantra–if she survives her first meeting with the Hawks!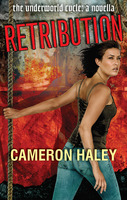 Retribution by Cameron Haley (Harlequin LUNA. Previously published in the anthology Harvest Moon and now available as individual ebook.)
In the underworld, there are tricks to killing.
Like executing rivals at crossroads so ghosts won't follow you home. But sometimes retribution is hard to avoid–and now a supernatural hit man has a contract on Domino Riley's life. Luckily she knows a thing or two about death….