by Amy Wilkins, Harlequin Digital
There is still time to get some beach reads in this month with Harlequin's new paranormal romances releases this month!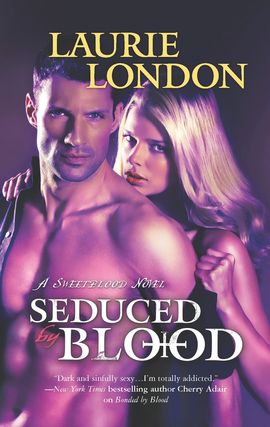 Seduced by Blood by Laurie London (Part of the Sweetblood series, Harlequin HQN)
Deep within the forests of the Pacific Northwest, the battle for supremacy rages on between two vampire coalitions:
Guardian enforcers sworn to protect humanity, and Darkbloods, rogues who kill like their ancient ancestors…
Hot-blooded and hard-edged, Tristan Santiago has an uncanny ability to see beneath the surface–a skill that serves him well as the Guardians' region commander. But when a deadly plot against his fellow vampires is uncovered, he must turn to the one woman he can't read: the beautiful yet mysterious Roxanne Reynolds, whose sensual presence soothes his tormented memories.
Roxy had put love before duty once before, with devastating results. But to root out a dangerous traitor in their midst, she must put her faith in Santiago, the one man skilled enough to break through her defenses. Posing as lovers, Santiago and Roxy work side by side–and discover a powerful craving that threatens to consume them both….

The Unspoken by Heather Graham (Part of the Krewe of Hunters series, Harlequin MIRA)
1898: Bound for Chicago, the freighter Jerry McGuen goes down in Lake Michigan, taking with it every man aboard. But what other fate could befall a vessel carrying the ill-gotten sarcophagus of an Egyptian sorcerer?
Now: A veteran diver and "ghost ship" expert is exploring the legendary wreck for a documentary. He dies inexplicably inside the freighter's main saloon. Then another diver is killed and panicked rumors rise like bubbles from the lake: ancient demons have awakened below!
The expedition's beleaguered financier calls paranormal investigator Katya Sokolov to Chicago to save the film–and perhaps some innocent lives. Along with media forensics guru Will Chan, Kat plumbs the depths of an evil that may date back to the time of the Pharaohs. But some secrets are best drowned in the seas of the past….
Dragon Justice by Laura Anne Gilman (Part of the Paranormal Scene Investigations series, Harlequin MIRA)
In my time with PUPI, formally known as Private, Unaffiliated Paranormal Investigations, I've seen a lot. Learned a lot. And not all of it's been good. But what we do—make people accountable for crimes committed with magic—is important work.
Still. Even I need to take a break every now and again. Or so I've just been told (ordered).
So hey, vacation. Maybe I'll finally figure out what's going on with the "special bond" between me and the boss man, Benjamin Venec. Venec seems to like that idea—he's invited me down to join him on a jaunt to Philly. But no sooner do I arrive in the City of Brotherly Love than we're called in to look at a dead body.
And that's when life gets really complicated….

The Covert Wolf by Bonnie Vanak (Part of the Phoenix Force series, Harlequin Nocturne)
When a mission gone wrong kills his best friend, navy SEAL Matthew Parker will stop at nothing to destroy the demons who threaten his team. To do so, Matt must locate a mysterious orb before the demons use it to destroy the world. But the only woman who can help him—Sienna McClare—has her own agenda…and every reason for hating his kind.
A half blood, Sienna hopes returning the orb to her people will gain her acceptance back into the only family she's known. But working with a Draicon werewolf like Matt comes with a high price—one that could cost Sienna her dreams.
A natural-born leader, her werewolf lover must now teach Sienna to listen to her heart—and go where their all-consuming passion leads them….
Sentinels: Tiger Bound by Doranna Durgin (Part of the Sentinels series, Harlequin Nocturne)
Like the Siberian tiger he can transform into, Maks Altán is a strong, ferocious fighter who's incredibly protective of his Sentinel kin. But thanks to a debilitating injury, he feels anything but fierce. That is, until he is sent to guard Katie Maddox, a gorgeous healer who awakens a dangerous lust within him. Problem is, in the shifter world, Katie's deer alter ego is easy prey…and much too tempting for Maks.
As unnamed danger lurks just beyond her awareness, Katie has doubts—about her abilities, her role in the Sentinels and the strange desire she feels toward her new protector. But somehow, the wounded predator and his wary prey must ignore their instincts, their fears and their dangerous attraction to each other in order to defeat their common enemy!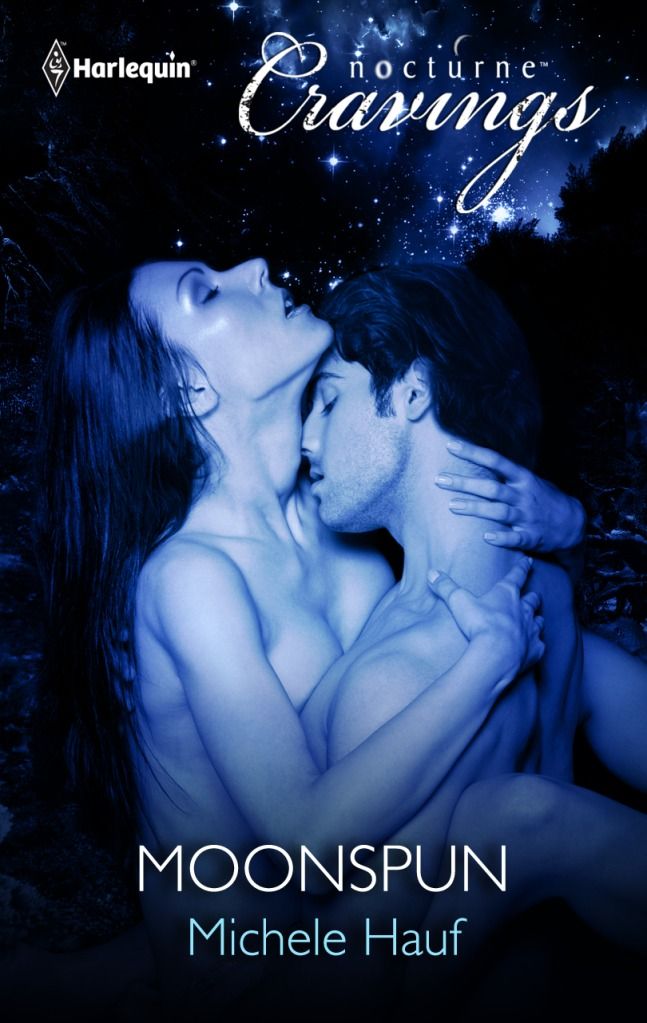 Moonspun by Michele Hauf (Harlequin Nocturne Cravings)
For Blu and Creed Saint-Pierre, love came after they were forced into marriage to bring the werewolf and vampire nations together. Two years later, their nights are wilder and wickeder than ever. Only one thing is missing from their lives, the thing they can never have—a pack of their own.
Unable to conceive a child with her vampire husband, Blu's only hope lies in making a bargain with a faery. But faeries never grant boons without expecting something in return. And the payment may be too great a sacrifice…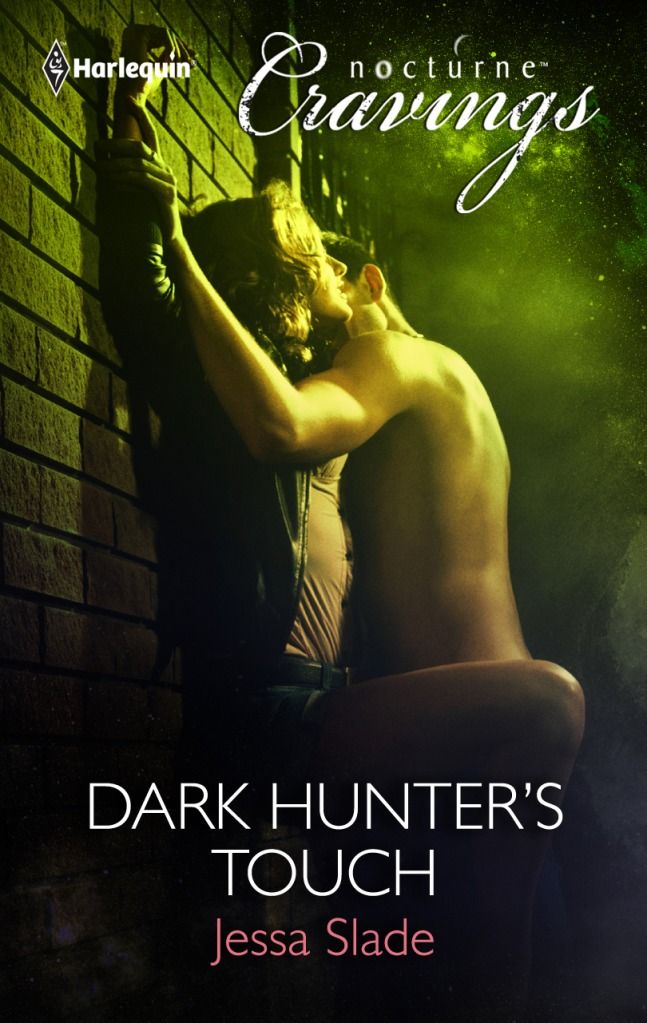 Dark Hunter's Touch by Jessa Slade (Harlequin Nocturne Cravings)
Yearning to be free, Imogene has fled the idleness and cruelty of the phae court to hide in the sunlit realm of humans. When the Dark Hunters find her—and they will—she will face the Queen's wrath. But she is tired of running, and after a chance encounter with a seductively handsome stranger named Vaile, Imogene embraces the earthly passions within her, if only for one night. But has she fallen for a man—or an illusion?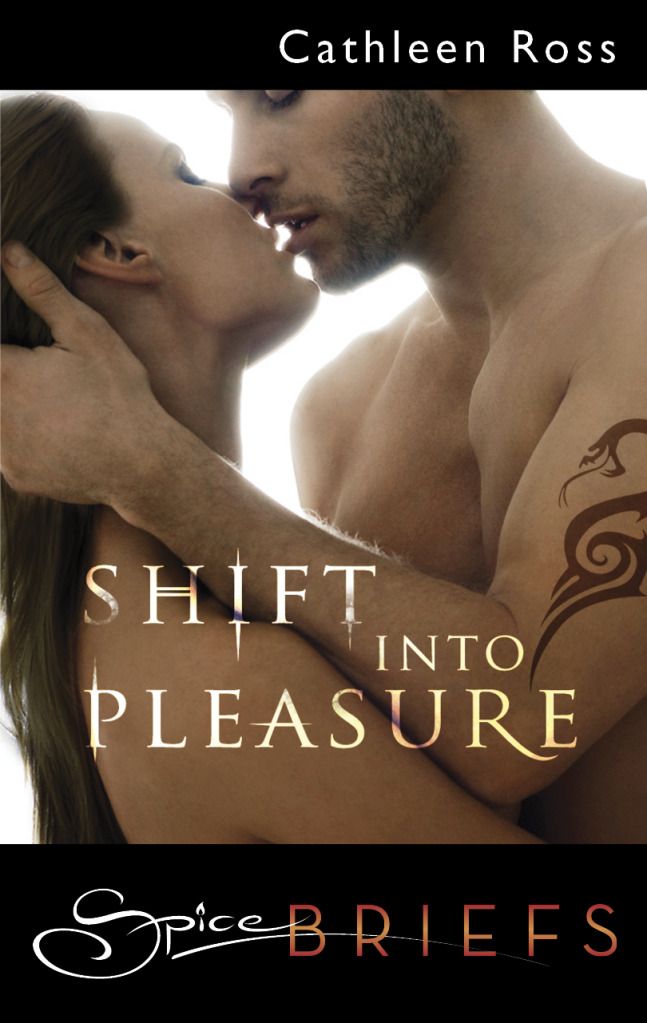 Shift Into Pleasure by Cathleen Ross (Harlequin Spice Briefs)
Personal trainer Gabby likes to be the strong one in the gym and the bedroom. She know what she wants and she wants Michael, a new client whose aura of dark energy and predatory look promises an intense erotic encounter. But Michael has an aggressive streak of his own, and makes it clear that he'll be the one in charge—especially when he reveals a secret about Gabby that she never expected….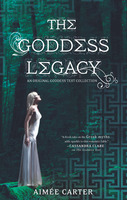 The Goddess Legacy by Aimee Carter (Part of the Goddess Test series, Harlequin TEEN)
For millennia we've caught only glimpses of the lives and loves of the gods and goddesses on Olympus. Now Aimée Carter pulls back the curtain on how they became the powerful, petty, loving and dangerous immortals that Kate Winters knows.

Calliope/Hera represented constancy and yet had a husband who never matched her faithfulness….
Ava/Aphrodite was the goddess of love and yet commitment was a totally different deal….
Persephone was urged to marry one man, yet longed for another….
James/Hermes loved to make trouble for others#151;but never knew true loss before….
Henry/Hades's solitary existence had grown too wearisome to continue. But meeting Kate Winters gave him a new hope….