by Lisa Wray and Amy Wilkins, Harlequin Books
Harlequin TEEN author Aimée Carter released her debut title, The Goddess Test, in May 2011. The much-anticipated second book in this series, Goddess Interrupted, followed in April 2012. If you plan to do any reading this summer, these two divine books are a must-add to your reading list.
What better way to relax than bringing out your inner goddess. To help, Aimée Carter will be taking you on a Goddess Interrupted summer blog tour, which includes summer wisdom and a goddess-worthy giveaway at every stop!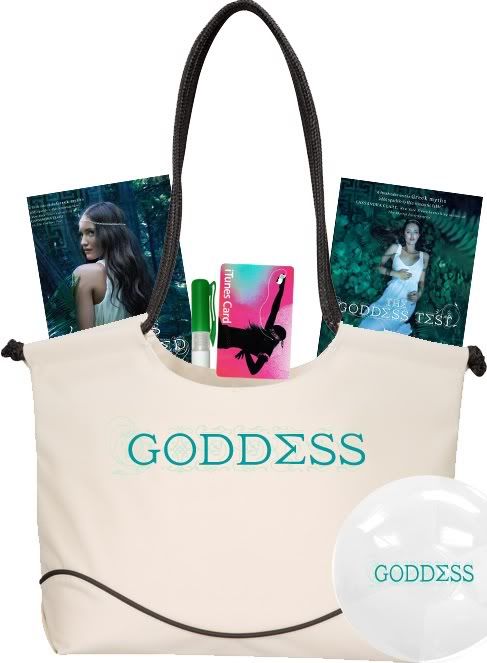 The giveaway includes:
Just check out that picture of the prize pack! Who wouldn't want to win that swag and gear up for summer???
Plus, don't miss the rest of the stops in the Goddess Interrupted tour for more chances to win great prizes and learn all about Aimée Carter's modern reimagining of the Greek gods:
Giveaway information: To enter today's giveaway, please leave a comment telling us if you were a goddess or god, what power would you want to have? Contest is open to residents of the United States and Canada. Entries must be received by 11:59 pm EST on May 10. A winner will be chosen from the comments by random number draw and announced on May 11. For full official rules, click here. UPDATE: The contest is now closed and the winner is — TracyH!
To learn more about the series, visit The Goddess Test tab on Harlequin TEEN's Facebook page — includes bonus scenes, background info and tons more exclusive content!