by Amy Wilkins, Harlequin Digital
If you're a fan of Harlequin Teen and author Julie Kagawa, you may have already heard this awesome news…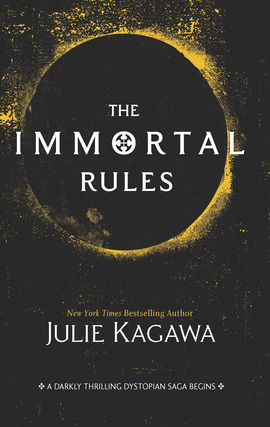 Julie's new Blood of Eden series, including the first book The Immortal Rules (now on sale) has been optioned for a movie!
Palomar Pictures and producer Joni Sighvatsson have secured film rights for the book and the Blood of Eden series. To read the full press release, click here and like the Harlequin Teen Facebook page. Cross your fingers that we'll see The Immortal Rules on the big screen!
The Immortal Rules is set in a future world where humanity, decimated by a deadly virus, exists merely as a food source and slave class to an elite society of vampires. When a young woman, a survivor who dreams of the day humanity will rise up against their supernatural masters, is turned into a vampire, she is forced to choose between becoming what she despises or helping those who would destroy her.
What do you think of the potential Blood of Eden movie? Which actors would make up your dream cast?
p.s. Don't forget there are still a few stops left in The Immortal Rules blog your and time to enter the grand-prize giveaway of a Kindle Touch with Immortal Rules skin! Click here for the tour schedule (with links) and the giveaway entry form.