by Kendra Leigh Castle, author of Reflected Desire (Harlequin Nocturne Cravings, March 2012)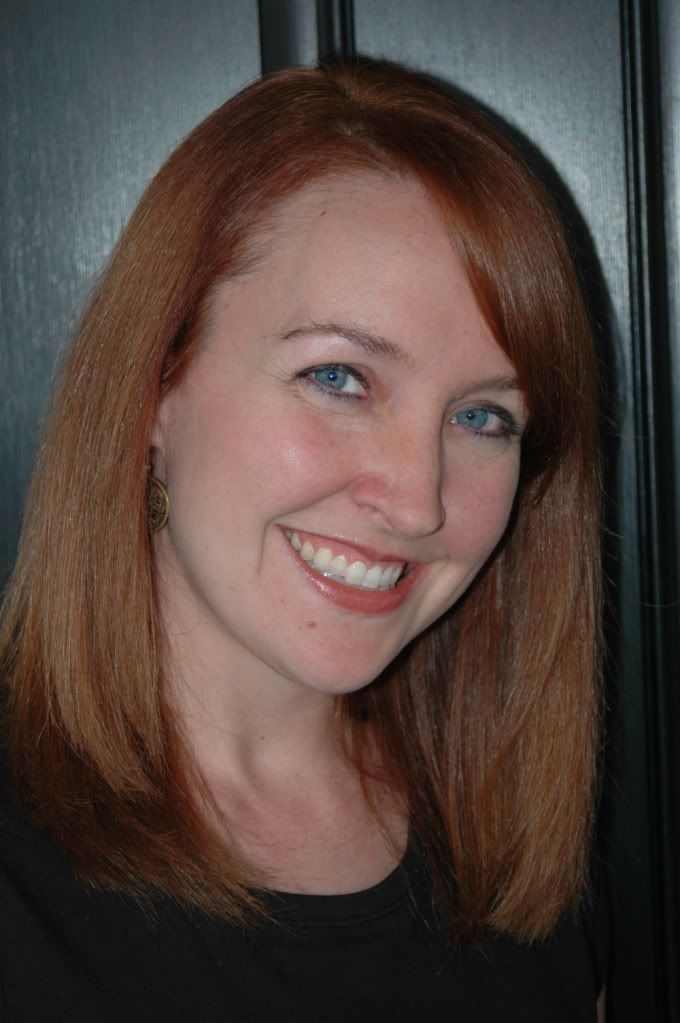 I often tell people I write paranormal romance because it is, for me at least, basically writing fairy tales for grown-ups.  I was more than a little fairy tale obsessed as a kid (um, obviously I've gotten over that *ahem*), with my nose often stuck in an enormous compilation of Grimm's Fairy Tales.  Cursed princes and princesses, wicked stepmothers and stepsisters, enchanted things people were prone to falling down (wells, holes in trees, you name it) all made me happy, as long as there was a happily-ever-after waiting at the end.  Granted, the tales of the brothers Grimm were a little…dark.  But that was probably better preparation for writing paranormal romance than anything involving singing mice, I guess.  Though I'd love to find a way to fit dancing forest creatures into a story someday…
Anyway, when I was approached to write for the Cravings line, I thought it would be a great opportunity to write something a little more obviously fairy tale influenced.  Excited, I latched onto an idea I'd kicked around for quite some time: the story behind the slave in the magic mirror from Snow White.  Who or what was he?  And what happened to him after the Wicked Queen's plot went down in flames?  The story that resulted was Reflected Desire, which imagines all of that, and places the long dormant magic mirror in an odd little shop that deals in the magical, maligned, and misunderstood.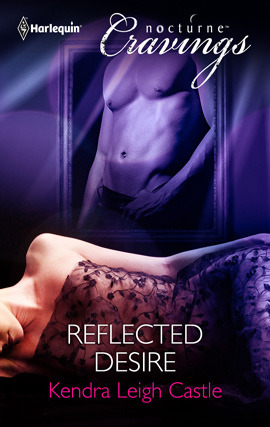 Now, this wouldn't be much of a fairy tale without some complications, and my hero and heroine have plenty.  Neve Logan is still healing from an abusive relationship, and though she's put her life back together, she's afraid of letting any man too close.  When she ends up with a huge, fairly ugly mirror she can't quite remember coming home with, Neve has no idea that behind the glass, bound to serve her, is a cursed prince straight out of her darkest fantasies.  Adrian Dulac was trapped by a vengeful sorceress so long ago that he barely remembers what it was like to have his freedom.  Most of his life has been lived at the whim of a series of cruel masters and mistresses.  But when Neve unwittingly summons him, he immediately realizes she's different.  Finally, he has a mistress he wants to please…if only Neve will let him.
Between Adrian's curse, Neve's emotional scars, and the trust that doesn't come easily to either of them, these two have a lot to grapple with if they're going to find their own happily-ever-after.  Fortunately, there's a magic between them that may just get them there.  I had a lot of fun imagining this story of a sexy, golden price trapped in a prison of glass, and I hope readers enjoy a new take on a fairy tale character who, I've always thought, deserved some time in the spotlight.  Reflected Desire is…probably not something the brothers Grimm would have envisioned.  But it gives the man in the magic mirror the love I always thought he deserved.
So here's my question for you, readers: what's your favorite fairy tale? Was there ever a minor fairy tale character who you wished had gotten a story of his or her own?  I look forward to chatting with you in the comments!
* * *
Kendra Leigh Castle writes dark paranormal romance and writes for both Harlequin Nocturne (Renegade Angel, Reflected Desire) and Forever Romance (the Dark Dynasties series).  She lives in Southern Maryland with her husband, three children, and menagerie of pets.  You can find her online at www.kendraleighcastle.com, on Twitter as @KendraLCastle, and on Facebook.