by Amy Wilkins, Harlequin Digital
RT Book reviews has announced their Reviewers' Choice Award nominees for 2011! Congratulations to the following Harlequin paranormal authors nominated in various categories:
Best Vampire Romance:
Shapeshifter Romance:
Best Urban Fantasy:
Best Harlequin Nocturne:
Best Science Fiction & Fantasy: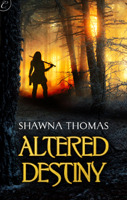 Best Digital-First and Indie Press:
Career Achievement Award:
Winners will be announced in the May 2012 issue of Romantic Times, just before their conference April 11-15. For the full list of categories and nominees, click here.