by Stephanie Draven, author of Dark Sins and Desert Sands (Part of the Mythica series, Harlequin Nocturne, November 2011)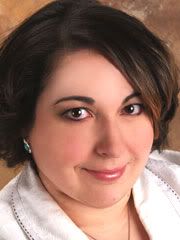 What if the monsters of ancient mythology still walked the earth…and what if you found out that you were one of them? That's the premise of my Mythica series for Harlequin Nocturne, each of which explores a world in which the gods still are among us and war can turn men into monsters.
The newest installment is Dark Sins & Desert Sands–a story about a modern day minotaur who is determined to have revenge against those responsible for torturing him. In his quest, he falls in love with his beautiful but treacherous interrogator, a woman who has lost all her memories and is a riddle even to herself. It's a story about two very battered and broken people finding redemption in one another. I hope you'll love it as much as I do, but in the meantime, I hope you'll have fun with this little quiz I made up.
Which Ancient Monster of Greek Mythology Are You?
Share the results!