by Amy Wilkins, Harlequin Digital
We've got a grab-bag of news for you paranormal romance fans today! First up, here's a few links of interest:
In case you missed it in our new releases post, this month Harlequin has two free short ebooks avaiable. First, Kimani TRU has a free short story Mutiny connected to its paranormal YA series The Mystyx by Artist Arthur. Second is Survivors by Sophie Littlefield, part of her post-apocalyptic zombie series Aftertime. Download both stories for free at www.ebooks.eharlequin.com.
Lastly, while at the Romance Writers of America conference earlier this month, I attended the annual literacy signing and snapped a couple picks of Harlequin paranormal romance authors! 🙂
HQN Books author Laurie London, signing Embraced by Blood.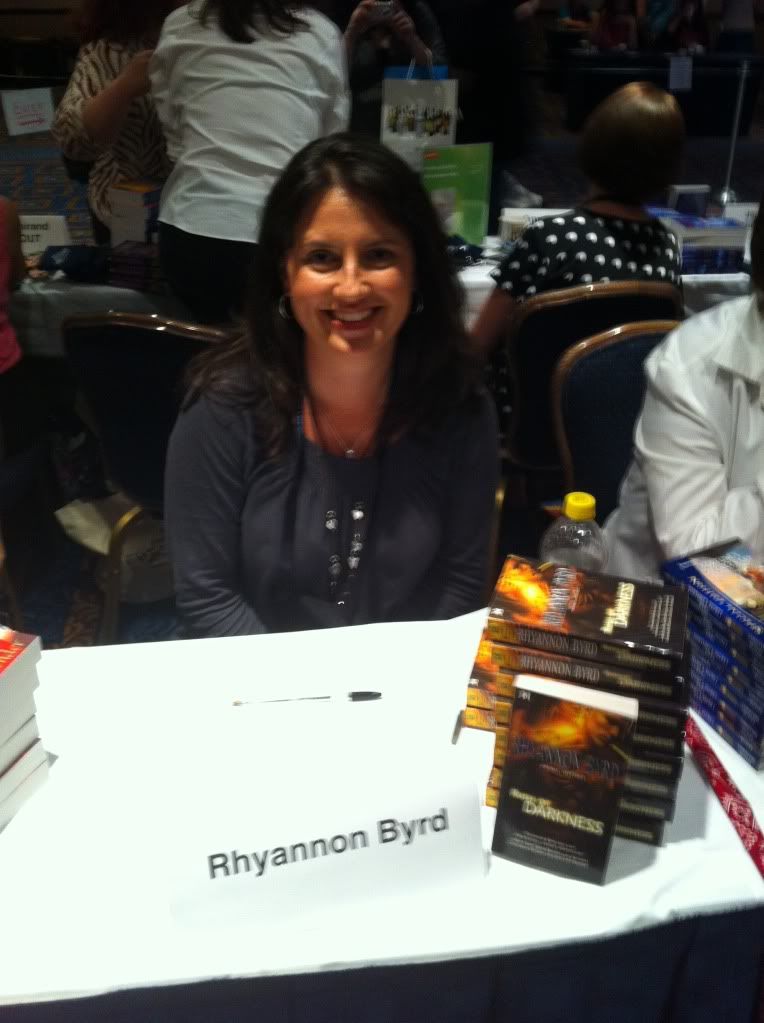 Another HQN author Rhyannon Byrd, with her book Rush of Darkness.
And here's Nocturne author Michele Hauf with a plethora of titles, including her contribution to the Gold Eagle Rogue Angel series.