by Amy Wilkins, Harlequin Digital
Here's our roundup of paranormal romance and urban fantasy reads for March! Look for them in North American bookstores now, as well as for ebook preorder. We've got vampires, futuristic YA, even zombies…so take a look 🙂
American Vampire by Jennifer Armintrout (MIRA Books)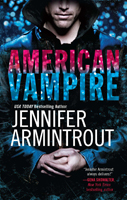 Buried in the Heartland is a town that no one enters or leaves. Graf McDonald somehow becomes its first visitor in more than five years…and he was only looking for a good party. Unfortunately, Penance, Ohio, is not that place. And after having been isolated for so long, they do not like strangers at all.
Jessa's the only one to even remotely trust him, and she's desperate for the kind of protection that only a vampire like Graf can provide. Supplies are low, the locals are ornery for a sacrifice and there's a monster more powerful than Graf lurking in the woods. New men are hard to come by in this lonesome town, and this handsome stranger might be Jessa's only hope for salvation.
Even if she has to die first…
Aftertime by Sophie Littlefield (Luna Books)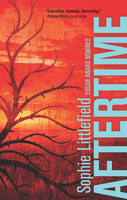 Awakening in a bleak landscape as scarred as her body, Cass Dollar vaguely recalls surviving something terrible. Having no idea how many weeks have passed, she slowly realizes the horrifying truth: Ruthie has vanished.
And with her, nearly all of civilization.
Where once-lush hills carried cars and commerce, the roads today see only cannibalistic Beaters—people turned hungry for human flesh by a government experiment gone wrong.
In a broken, barren California, Cass will undergo a harrowing quest to get Ruthie back. Few people trust an outsider, let alone a woman who became a zombie and somehow turned back, but she finds help from an enigmatic outlaw, Smoke. Smoke is her savior, and her safety.
For the Beaters are out there.
And the humans grip at survival with their trigger fingers. Especially when they learn that she and Ruthie have become the most feared, and desired, of weapons in a brave new world….
The Truth About Vampires by Theresa Meyers (Harlequin Nocturne)
All her life, Seattle reporter Kristin Reed sought her breakout story. She never thought she'd find it in the crimson lair of a real-life creature of the night. Kristin never believed vampires existed—until with dark brooding eyes and a decadent chocolate scent, Dmitri Dionotte called out to her….
Dmitri and his clan's true nature was cloaked in secrecy until a warring vampire order threatened their existence. Kristin was just the woman he needed. She couldn't resist their story…or Dmitri. Her blood pulsed hot and furious when he touched her, and with his kiss, all logic fled. But each night she spent with her vampire lover brought her closer to death and destruction. A death not even an immortal could triumph over.
The Guardian by Connie Hall (Harlequin Nocturne)
Although Fala Rainwater has been anointed the next tsmishian—a shape-shifter of unparalleled capacity—she can't help getting in the way of her own destiny. When Tumsemeha is resurrected once more, a great and glorious evil comes to devour our world and now hides among the corrupted bodies of Washington's elite. Yet only one man can get Fala close to her hidden enemy….
As liaison to the government's most secretive and supernatural sector, Agent Stephen Winter has just as much riding on Tumsemeha's defeat. But who is Agent Winter really working for? With an unreadable aura, this enigmatic warlock holds too many secrets, and Fala will need to probe their depths if she is to become the earth's Guardian and save mankind at its darkest hour…
One Night with the Wolf by Anna Hackett (Harlequin Nocturne Bites)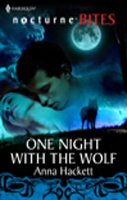 Werewolf Jade Thorne needs a man—a young, virile man to give her love and pleasure. As a rare female alpha, she must keep her pack safe by pledging herself in marriage to an aging leader from a rival pack. Until then, she wants to experience the raging passion of a wolf in his prime. She even has an ideal lover at hand: her Second, Christian Tallant.
But Christian is a wolf who will demand to dominate her body, mind and soul. Now Jade must decide if she can afford to submit to his desire—and if one night with the wolf will really be enough….
A Vampire's Salvation by Alexis Morgan (Harlequin Nocturne Bites)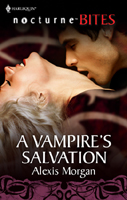 Life imprisonment has a whole new meaning when you live for centuries…
It's been fifteen long years since vampire Cord Kilpatrick was sent to prison for his business partner's disappearance. Chancellor Olivia McCabe is the only investigator who doesn't think he's guilty…and she's the one woman he can't stop thinking about. When Olivia gets the chance to prove his innocence and has him released into her personal custody, Cord is tempted by the beautiful vampiress more than ever. Can he hope to find salvation from his past and the passion he's longed for in Olivia's arms?
One Hundred Candles by Mara Purnhagen (Harlequin TEEN)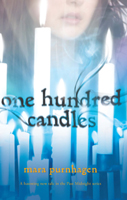 It's taken a long time for me to feel like a normal teenager. But now that I'm settled in a new school, where people know me as more than Charlotte Silver of the infamous Silver family paranormal investigators, it feels like everything is falling into place. And what better way to be normal than to go on a date with a popular football star like Harris Abbott? After all, it's not as if Noah is anything more than a friend….
But my new life takes a disturbing turn when Harris brings me to a party and we play a game called One Hundred Candles. It seems like harmless, ghostly fun. Until spirits unleashed by the game start showing up at school. Now my friends and family are in very real danger, and the door that I've opened into another realm may yield deadly consequences.
Outside In by Maria V. Snyder (Harlequin TEEN)
Me?
A leader?
Okay, I did prove that there's more to Inside than we knew.
That a whole world exists beyond this cube we live in. And finding that led to a major rebellion—between worker scrubs like me and the snobby uppers who rule our world. Make that ruled. Because of me, we're free. I thought that meant I was off the hook, and could go off on my own again—while still touching base with Riley, of course. He's the one upper I think I can trust. But then we learned that there's outside and then there is Outside.
And something from Outside wants In.
Claimed by the Wolf Prince by Marguerite Kaye (Harlequin Historical Undone)

Scottish Highlands, 1700
Legend tells of a clan of fierce warriors, the Faol, who have mastered the spirit of the wolf living inside of them. They are famed for their skill in battle—and for their irresistible allure to mortal women…
It is an attraction fiery Iona McKinley experiences firsthand when she is taken by Prince Struan Tolmach, Lead Alpha of the Faol. His touch is thrilling and arousing…but she's destined to be claimed by another warrior. Will Struan risk losing his clan to keep Iona for himself?