by Amy Wilkins, Harlequin Digital
A few weeks ago, author Julie Kagawa unveiled the German cover of her Harlequin Teen book The Iron King (book 1 of the Iron Fey series) on her blog. The German edition will be released in March 2011 as Plötzlich Fee – Sommernacht from Random House.
As you can see, the German look is very different from the original cover! Here's the German cover art on the left, with the Harlequin Teen cover underneath: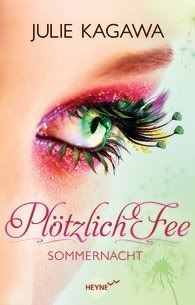 What do you think, readers? Do you like this edgy German look or prefer the North American version?